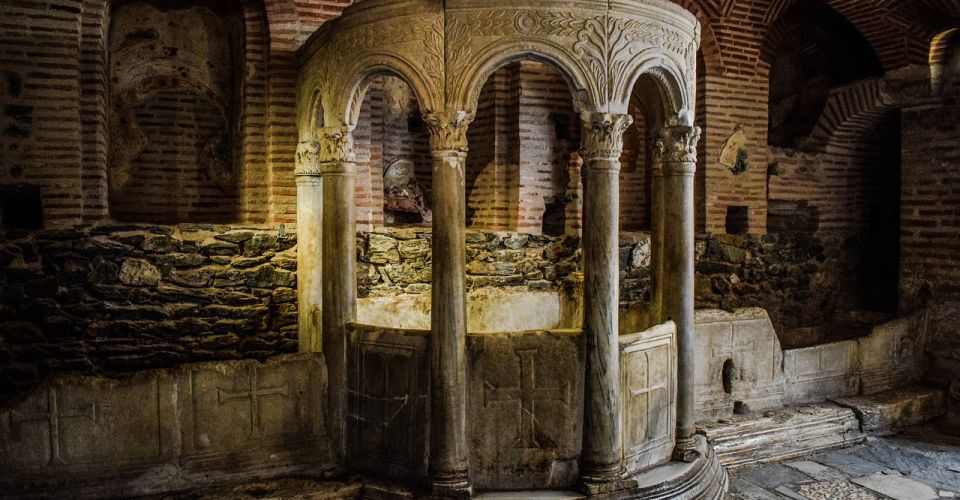 Parc Montsouris
The Parc Montsouris is one of the largest green spaces in Paris. It is located in the 14th arrondissement, between rue d'Alésia and the Cité Universitaire de Paris student accommodation. The park's proximity to the Cité Universitaire makes it a favourite walking spot for students. Built under Napoléon III and opened in 1969, the Parc Montsouris comprises a lake, beautiful statues, remarkable trees (Chinese parasol tree, Diospros kaki or Japanese persimmon tree ... ) and the restaurant 'Pavillon Montsouris', as well as being home to many different species of birds. Visitors can also see Montsouris meteorological observatory and the 'mire du Sud', a monument marking the location of the Paris meridian. The Montsouris reservoir, which holds a third of the drinking water consumed by Parisians, is open to the public once a year, on European Heritage Days. Many free concerts are given from May to September at the bandstand.
Les Catacombes
This Parisian ossuary, covering 11,000 m² of underground space is called the Catacombes in reference to the Catacombs of Rome. Visitors can access the Catacombes from Place Denfert-Rochereau. Six million bones from various Parisian cemeteries rest in the 1.7 km labyrinth of tunnels. The height of the passages is 1.8 m and the temperature is 14 degrees. The tour is not recommended for those suffering from cardiac or respiratory failure, sensitive individuals and unaccompanied children. An unusual and fascinating tour! Please note that the exit is located at 36 rue Rémy Dumoncel.
La tour Montparnasse
Europe's fastest lift takes you to a height of 196 metres in 38 seconds. Finest view of Paris in a new fun, modern and very comfortable space. Admire Paris's monuments and districts: Eiffel Tower, Invalides, Notre-Dame, Montmartre, Sacré-Cœur, Luxembourg Gardens, Centre Pompidou, Saint-Germain des Prés, La Défense, the Latin Quarter…
Numerous audio-visual and interactive installations will help you to explore and understand Paris: panoramas of Paris, interactive terminals with quiz, archive photo exhibition of Paris, 3D animation.
Make the most of your visit to the 56th floor with a gourmet or romantic stop at the 360° Café, the highest bar with a panoramic view of Paris.